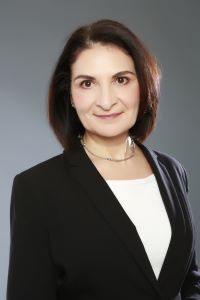 After 25 years as a professional within a corporate environment, I decided to change my career and work face to face with people to help them resolve emotional problems and become happier.
In 2004 I started training in counselling and psychotherapy at Metanoia Institute in West London, where I practised as a volunteer counsellor.
During my training I also volunteered as a bereavement counsellor for Bereft Bereavement Support for the Borough of Ealing.
I am a Certified Transactional Analyst (Psychotherapy).  I hold an MSc in TA Psychotherapy, a Clinical Diploma in Transactional Analysis Counselling and a Certificate in Psychoanalytic Psychotherapy.
My main experience is working psychotherapeutically with individuals. More recently I have developed my practice by offering couples counselling and I have worked as a group facilitator for Triumph Over Phobia supporting people suffering from phobias, OCD and other anxiety disorders.
Additionally, I work extensively with EAPs (Employee Assistance Programmes), offering solution-focussed counselling. I am a BUPA, Aviva, and AXA PPP approved provider.  I am also recognised by a number of other insurance companies for psychotherapy and counselling.
I have achieved my Diploma in Integrative Supervision from The Grove Practice (accredited by the UKCP).  This means I can offer clinical supervision to trainees and qualified practitioners in the social care and mental health fields.
Professional and Regulatory Bodies
I suscribe to the Code of Ethics and Code of Professional Practice of both The United Kingdom Council for Psychotherapy (UKCP) and The British Association for Counselling and Psychotherapy (BACP). I am an accredited member of the BACP and I am a UKCP Registered Psychotherapist.